It seems that I have been neglecting my blog lately. I have been busy guest teaching and just started a long term spot as a first grade teacher. I am loving it! This isn't going to be the most detailed post...but it's something. All scrappy related. :)
I created this layout for Pink Ninjas. The DT of Pink Ninjas and Candy Shoppe Designs switched for a challenge. The theme for the challenge at Pink Ninjas was to scrap your alter ego, use a pink title and paint. I really am a boring person. I don't have an "alter ego" but I thought this picture of Natalie was perfect for the challenge. Sooo, I did a layout about Natalie and her batman shirt.
I added stickles to the open space in the batman felt ribbon. I have had this felt ribbon forever. It felt great to use up some of my stash!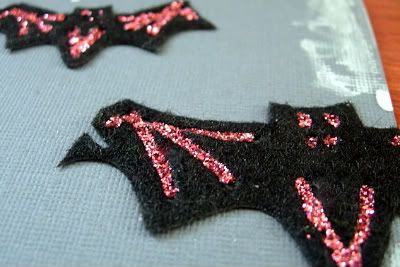 I added pink bling to form a circle
and black bling to accent the title
ALSO.....
Creative Scrappers posted the latest sketch on Sunday. I really enjoyed this sketch. It's clean and linear.
I used the November kit from The Shaker Box to make this layout. It was packed with lots of My Little Yellow Bicycle goodies. I also made this frame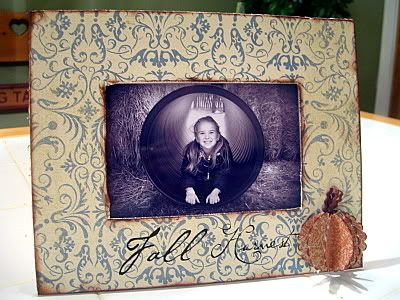 and here is a close up of the pumpkin