Yesterday was the annual Easter egg hunt at the Portage Celery Flats. I am so glad the weather was cooperative so we could enjoy the activities this year...last year we had too much snow! Natalie was very excited to go and had her place scoped out so she could grab some sour candy she saw. She grabbed that first and anything after that was just a bonus!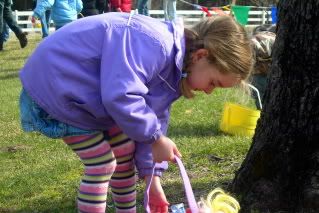 The sour candy she REALLY wanted!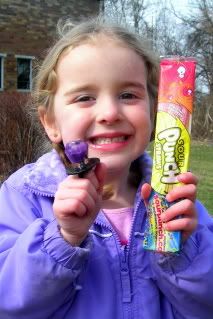 Here she is with her loot...already with some candy in her mouth.
Her candy "bling"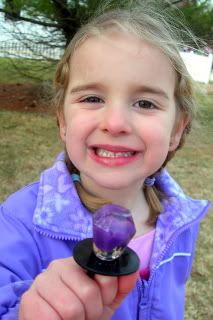 While we were emptying the eggs we met this GIANT Great Dane. Now, I understand that Great Dane's are huge...but this one seemed particularly big. Natalie got her picture taken with him, too. He was such a gentle giant...the owner said this is about as active as he gets. LOL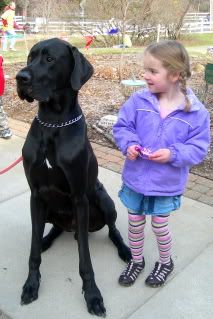 After the hunt I was ready for some lunch...Natalie voted for Sonic so I checked to see how busy it was...perfect timing! It wasn't busy at all (until we left)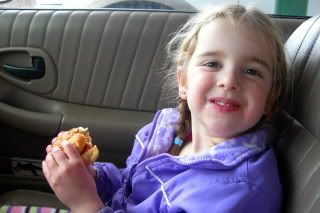 Natalie wanted her picture taken of the pickle the slipped off the burger but not into her mouth