On Saturday, Natalie and I went with a friend of mine and her 3 daughters to see Disney on Ice. It was truly an awesome show! Natalie loved every single second of it. Natalie couldn't wait to see the Princesses. I LOVED the "It's a Small World" show. It followed with an amazing light parade! I will post pics, but they look SO much better in real life.
This was the beginning of the show.
Finding Nemo
The Princesses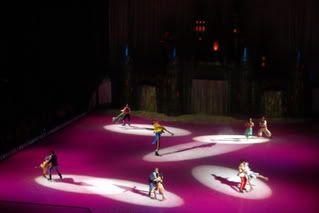 The next four are "It's a Small World"
This is a picture of the light parade.
Natalie and her Minnie Mouse ears
All of the characters came out for one final wave at the end of the show and skated around the ice arena.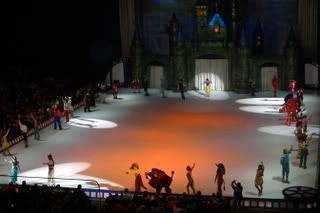 The finale