It sure feels like Spring around here! Saturday was my monthly crop and I felt like I accomplished a lot and LIKED what I created. I feel like I've been in a slump with my projects lately.
So, I participated in
Treasured Scrapbooking's Women in History
crop this weekend.
This was the very first layout I completed at the crop this weekend. The layout is based from a sketch by
Inspired Blueprints
This layout was for the Amelia Earhart challenge and I also used a sketch from
The Scrappiest blog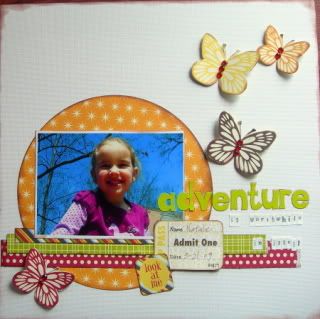 Finally, this layout was based on Helen Keller. The challenge was to create a "blind" layout. We had to follow the directions without seeing an example. One of the neatest challenges I have ever done!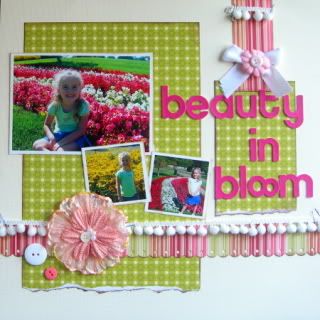 This week's POW is up at
Coordinates Collections...Jillibean Soup's Minestrone Collection