LOL! Did that catch your attention. The challenge at Candy Shoppe Designs proves that this blog is not just any ordinary blog! You can find all the details on this challenge by going
here
.
Here is my layout. This is all about when I thought my dryer was broken. I was hanging my clothes to dry until my Dad could come take a look at it. Well, he took it all apart and was confused because the dryer was getting power on his meter. Well, he looks up and tells me to flip the dial....the dial the goes from AIR FLUFF to HEAT! Yes, it was never broken, I just had forgotten I set the dryer to AiR FLUFF! Well, as my brother puts it....I pulled a Jennifer. Talk about embarrassing!! Just another story for the book of funny things I do.!!
Here is a close up of the ribbon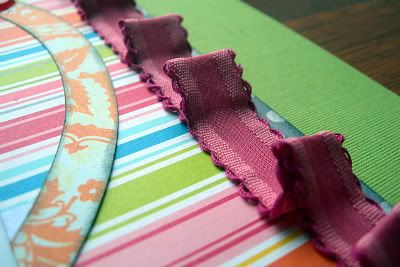 The WINNER of this challenge will be voted for by the Lollipop Girls of C.S.D. and announced on the blog on Wednesday, October 28, 2009. The WINNER will win a 309 Piece Collection Kit by Sassafras Lass called "Starry Night" from the Life is Beautiful Line.
Our Wonderful SPONSOR for this Challenge is Jill Coody, owner of
Memorable Seasons
. Be sure to check them out for all your latest needs when it comes to capturing the seasons of life. Sign up for her Newsletter to keep up with all the sales and promotions she's got going on, participate on her Forums and join in the fun challenges she hosts on the Memorable Seasons BLOG for even more fun. You'll be SO glad you did!