Not for me. I have never found that the sales were anything I just "HAD" to go out and get. If there was anything, I found that it was on sale for the same price a week or so later.
We had a wonderful Thanksgiving at my Mom and Dad's house with the family. AFter dinner we played Wii fit for a while. Just makes me want one even more. I could really lose some pounds with that thing and have FUN doing it!
We made the cutest little Turkey cookies to bring over that I want to share. Natalie was in charge of putting on the mini chocolate chip eyes and candy corn feathers.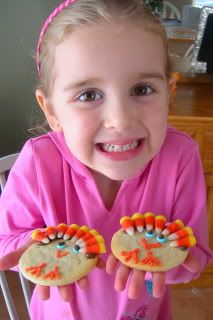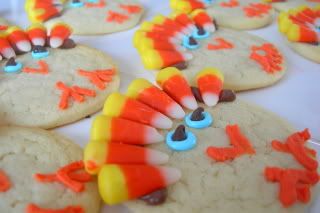 Well, off to put up the tree and finish decorating.