Things have been going well. I was offered a long term guest teacher position for a fourth grade class. It'll start around Spring break and last until the last day of school. I am thrilled to see what this journey will teach me!
Well, Natalie is now taking care of her first Webkinz. She picked out a Golden Retriever and named her Princess Scout. I thought that was such a cute and cool name. We have been working hard on taking care or her. There are so many cute, fun, interactive and educational games on Webkinz.com. Natalie already has a princess themed room started, complete with a beutiful bed and coach TV.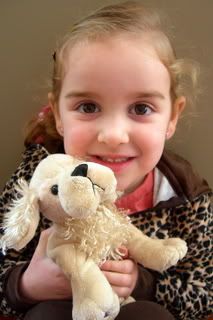 Natalie has been wanting a pair of Sketcher shoes. She told me she saw a commercial for them and wanted a pair. So, Jack ordered some the other day and they arrived at the house today. Natalie was so excited! They are super cute!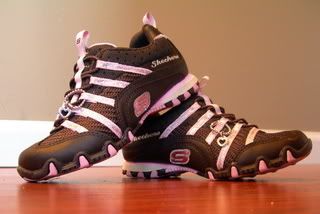 One more thing...every Sunday a new sketch is revealed at
Creative Scrappers
. Here is the layout I created with this weeks sketch. You can also check out what others did with the sketch at the
blog