It's hard to believe I have already completed one week of school since Spring Break! It's been busy around here...a good busy, though.
I went to my monthly crop last night and was able to start and later finish a few layouts. I worked on a few things from my
Mon Ame Memories
kit. Here they are. Lots of MME Bloom and Grow. Yum-o!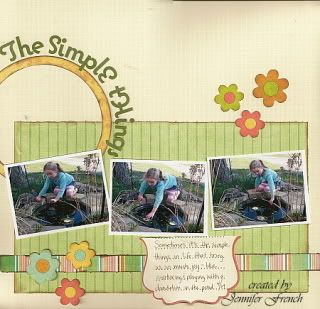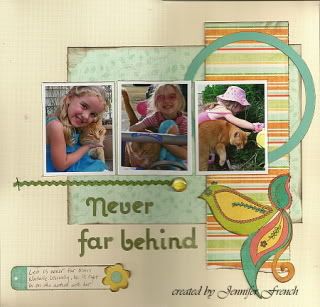 I also did some layouts just because...I like how the bright colors on the papers compliment the pictures. Natalie was so careful when coloring eggs this year. I love that bunny headband, too!
And this layout I made with some Jillibean Soup papers. The pictures are from last Spring when me, Natalie and my Mom went to this pond in Portage. There were literally tons of frogs and a bazillion tadpoles of varying sizes in it. It was so cool.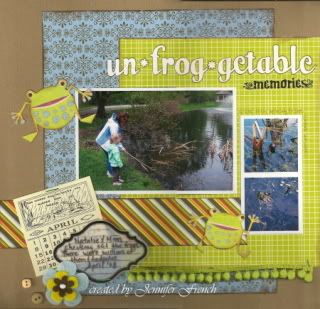 This weeks Product of the Week is up on Coordinates Collections.