I meant to update this earlier but we have been busy with having fun up until Natalie's surgery Thursday morning. So, here's a recap of what we've done in the past week.
Saturday we went to Woofstock in Kalamazoo. We met up with my cousin for a little while. It was another cute dog festival and we saw lots of cute dogs. Would you believe I did not take one photo!? We didn't want to hang out too long because we wanted to meet my Dad in Paw Paw for the car show. Here are some photos from that
this was my favorite....orange and a Camaro
Natalie by her favorite car model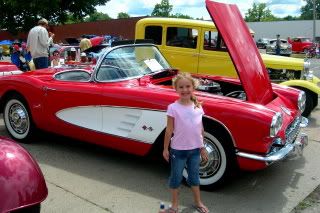 My Dad had a car exactly like this one when my parents got married. Same color and everything. It was a total blast from the past for him.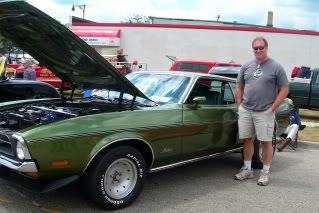 Had to take a picture of The Back to the Future car...88mph!!
Natalie has told me that she wants a Corvette. It has to be one that has an open roof, so convertible or glass top...and she wants yellow, white or red. She has her Daddy's taste when it comes to cars!!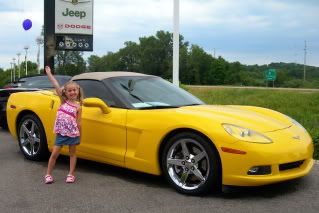 My wonderful friend Ashley came up to visit this past week. She moved to Florida last summer for a teaching job. We ate lunch at Olive Garden, shopped at Target and then watched the Twilight DVD at my house. It was so nice to just hang out. Here we are at Olive Garden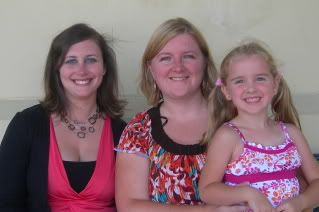 On Tuesday I took Natalie to the Van Buren County Fair. She fed the animals
Check out the hairdo on this llama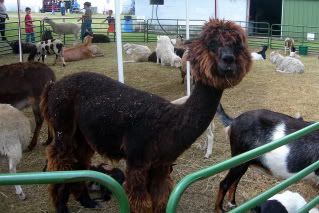 I bought her one of the bracelets so she could have unlimited use of the rides in the Midway. She rode each one about 5 times! She LOVED it!! She kept telling me she was having so much fun!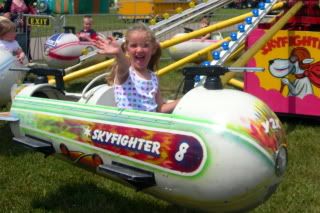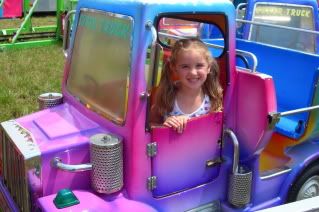 I love the look on her face in this one...so Natalie...cautious!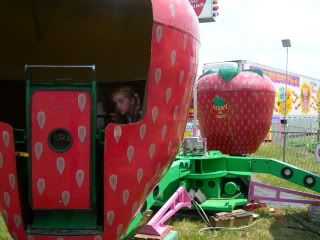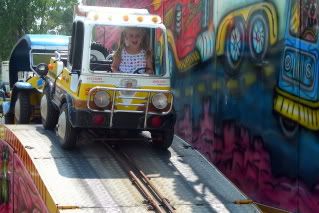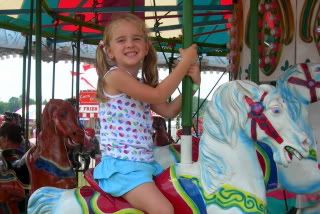 She even worked her way up to the rollercoaster! As you can see, Tuesday was not a busy day for the fair. Wednesday was kids day so I am guessing a lot of people went that day. We went on Tuesday since the weather forecast for Wed was possible rain...which of course it did not do.
Her prize from a game
She rode the pony all alone
This guy was making balloon animals and was so talented! He was hilarious, too!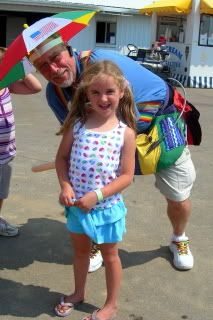 And here she is with her balloon kitty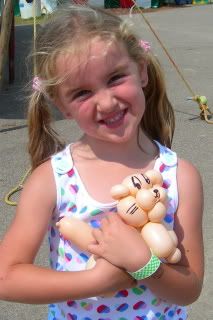 We had a long day at the fair but it was SO much fun!