I am participating in the Treasured Hunt again this year at
Treasured Scrapbooking
. The Treasured Hunt is an elimination type challenge with different requirements each week. Don't quote me on it, but I think it started off with about 42 entries with 31 moving on to Week 1, and 22 moved on to week 2. At this point, I think about 16 are moving on to Week 3. Here is what I have for one and two. I have moved on to week 3 and need to make a layout for that, I'll share that in a week.
Week one we had to create a layout following these requirements
-One page layout, no digital
- at least one circle (3 inches or bigger)
- torn paper
- only ONE photo
- journaling....and the journaling must include "I wish someone had told me that..." It can be as long or as short as you like but must include those words.
This is the layout I created
You are my Sunshine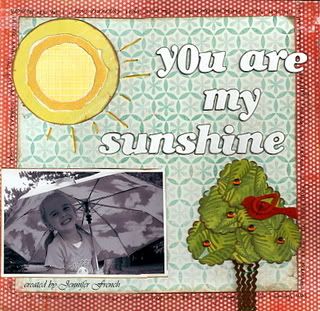 My 3 inch circle and torn paper are the sun
My journaling says: Journaling around the border reads:
I wish someone had told me that motherhood was not a scary thing as I was always concerned about. The funny thing is everyone did tell me, I just had to figure it out on my own. Now I know motherhood is the most joyous experience ever! I am over the moon in love with this girl! She brighten every single day of my life!
I made it on to the second week and this is what the requirements were....
- at least 3 pictures
- 4 different patterned papers (no more, no less)
- 2 colors of cardstock (no more, no less)
- at least one arrow
- buttons or beads
- must have journaling that includes..."If I were honest with myself...". It can be as long or as short as you like but must include those words.
- must be an original design - no sketches please!
To be honest, this is one of my favorite layouts. I am happy with the design, my blueberry buttons and the story behind these photos means so much to me. It was just a fun day and layout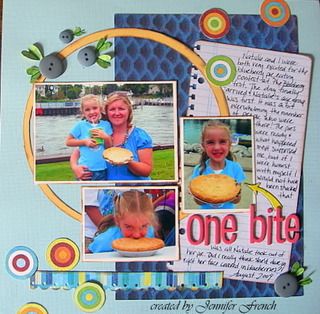 I used these 4 patterns of paper
and I used buttons to make "blueberries" The leaves are one of the patterned papers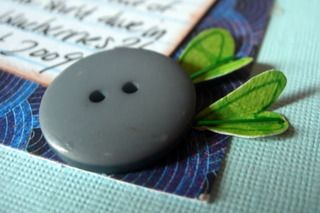 This is what the journaling says: Natalie and I were so excited for the blueberry pie eating contest at the blueberry Fest. The day finally arrived and Natalie's age group was the first one to go. It was a bit overwhelming the number of people who were there! The pies were ready and what happened next surprised me, but IF I WERE HONEST WITH MYSELF, I would not have been shocked that one bite was all Natalie took out of her pie. Did I really think she'd dive in and get her face covered in blueberries?! August 2009
That's all for now, I'll have a post of my X marks the crop layouts tomorrow. Have a great night!