Last week the DT hosted a pirate themed crop called "X marks the crop." The challenge were so much fun. I created 3 layouts, wish I had the time and mojo to do more, though.
I did this for Aymee's "Drink Up Me Hearties, Yo Ho! I chose to use the drink Lemonade which required us to use yellow with red/white patterned paper
Lollipop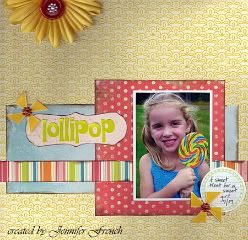 This one was for the "Walk the Plank" challenge. We were suppose to do something out of our comfort zone. For me, I have a hard time using noticeable patterned paper as my background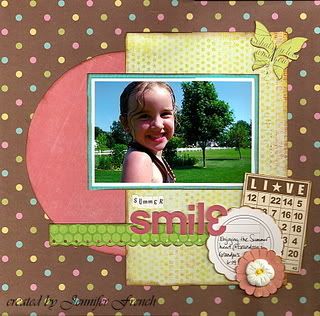 I did this layout for the Pirate move challenge. I used the movie Treasure Island
In the movie, Jim Hawkins discovers a treasure map & embarks on a journey to find the treasure, but pirates have plans to take the treasure for themselves.
Create a page with a map, the word "treasure" and some gold.
"Trash 2 treasure"
Thanks for stopping by!