The Shaker Box
has some amazing kits! I got to work with My Little Yellow Bicycle and Making Memories. I have 3 layouts completed and the mini album is in the works. Here are my layouts.
This one was the very first one I completed and I am really happy with the outcome. It's not traditional beach papers or title and that's what I love about it. The title really sums up the weekend we had at the beach.
"Happiness is not the destination, it's the journey"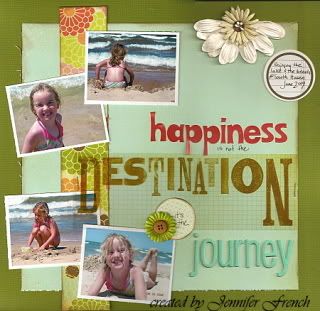 "Our staycation"
This second one is all about our "staycation." I found this ginormous tent at a garage sale for $5...the dimensions are 10x14 and probably at least 6feet tall.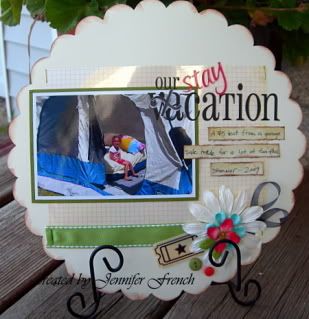 close up of the title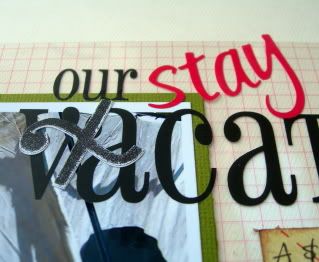 I also made a sketch to go along with this layout
"Giddy up and go....Petewilly"
Petewilly was the name of the horse. The owner told us that when she got him she got another horse at the same time, one name was Pete and the other Willy. They couldn't remember who was who so they just call them both Petewilly.
This last one is of Natalie riding the pony at the fair. Natalie is not a daredevil so riding the pony alone is quite an achievement for her. Actually, she did all sorts of "daring" things that day at the fair...like riding roller coasters!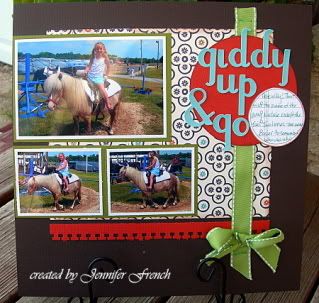 We started school shopping already. Natalie told me she wanted a Princess backpack which suited her well. Well, I was in Target with my Mom and found this iCarly backpack and told Natalie about it. She was SO excited and REALLY wanted it...so she earned it and is in love with it. This is perfect since iCarly is her favorite show.
And then I bought this outfit for her....shortsleeve 2fer sweater with matching skirt....looks SO much cuter in person and ON!! I love it!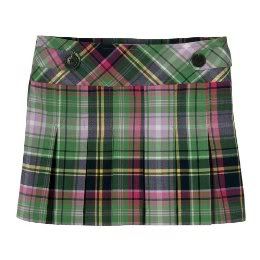 She's already been wearing her clothes and playing school in them. I was thinking this would make for a great first day of school outfit, but am leaning towards her white capris and tank...since they won't be doing anything dirty on that first day. LOL! Actually, I don't care if she gets dirty, Zout gets out all the stains! She seems excited for school but the closer it gets the more nervous I am getting. It's funny because I substitute in all those Kindergarten classrooms and know how capable the kindergartners are, but Natalie in MINE! She's so responsible so I know she'll do great, but I am still nervous.