Candy Shoppe Designs
is looking for any way to celebrate...and what better than a Sweet 16 blog hop. Today is the 16th day Candy Shoppe has been up and running and things have been a blast already!!
If you have stopped by my blog for the Sweet 16 challenge...then here are your simple instructions. Each DT member has simple instructions posted one her blog for you to create an amazing layout. It's sort of like a blind layout challenge via a blog hop...I LOVE these!
The 6th SIMPLE STEP for you is to layer your chosen photo (with an edge) over the cut piece of patterned paper that you did on STEP 3.
Add my simple instructions to your layout and go back to the
CSD blog
to post something new you have learned about me.
Here are the RULES for the Sweet 16 Blog Hop challenge
Rules:
1. You must complete the Blog Hop in the order listed. Please do not skip over anyone. If you find that there is a dead end somewhere through the Hop please wait a little bit as we are all on separate time zones.
2. After each Lollipop Girl's Blog you visit you will be directed back here to C.S.D. to check-in. CHECK-IN by leaving a COMMENT under this post letting us all know 1 thing you have learned about that particular Lollipop Girl you just visited that you never knew beforehand. Also, let us know how you are coming along with your layout and anything else you'd like to share.
3. You MUST follow the SIMPLE STEP that each Lollipop Girl lays out for you. In the end of it all you should have a completed layout with YOUR interpretation of the SIMPLE STEPS we gave you.
4. You MUST enter the layout you completed during the Blog Hop into the Challenge for the Lollipop Guild Kit Blog Candy. You may create as many layouts as you'd like by doing the Blog Hop over again for extra chances at winning.
Here is the layout I created following the instructions given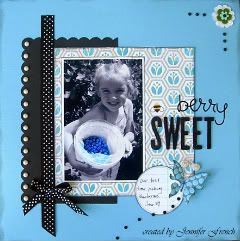 I used
Bazill cardstock
PP is Basic Grey
Pearls, flowers and ribbon-unknown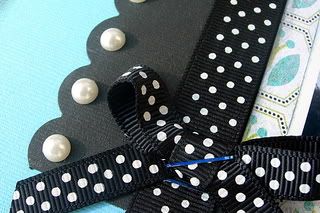 A few random facts about me...
I love watching Ghost Hunters and any "real" paranormal shows
I returned to college when I was 27 and graduated with Honors when I was 32.
If I were still married, today would have been my 9th Anniversary
I can't stand meat in my spaghetti