The first challenge is posted on
Candy Shoppe Designs
...go check it out and play along!
Here is the card I made to go with the challenge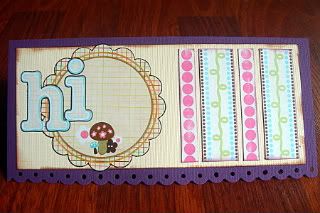 I made it through another week on the Treasured Hunt contest at Treasured Scrapbooking. It's down to 7 now! This is the layout I did this past week.
Requirements were:
one photo
recycled item
stitching
at least 3 leaves
and journaling with "I'm not willing to"