Whew! Summer arrived in full force here in Michigan....hot, humid and hazy! I have had th air on and you know it's hot if I have the air on. Yesterday I wanted to visit with my Mom, since I am so low on cell minutes we just drove the 3 miles to their house and hung out. Natalie used the shark slip and slide they got her last summer. She was scared to death of it last year and was the complete opposite yesterday! She had a blast! Ah, to be a kid again! Mom had us stay for dinner....steak on the grill and key lime pie for dessert. Yummy! You would be shocked at all the steak Natalie ate....as much, if not more, than my DAD! She also ate a ton of veggies, too. Here are some fun pics from her slip and slide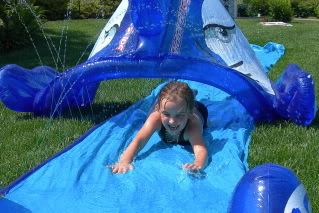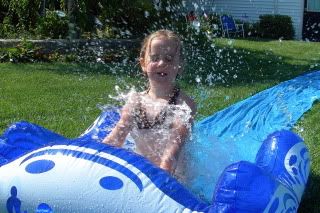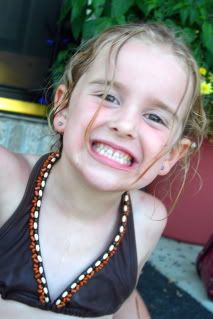 Here is another layout I made using the Mon Ame Memories June kit! I also used sketch 54 from Creative Scrappers! I love the vibrant colors in the kit. The Cosmo Cricket Early Bird is just adorable. I really love how it turned out....they funny thing is Natalie insisted I take a photo of her.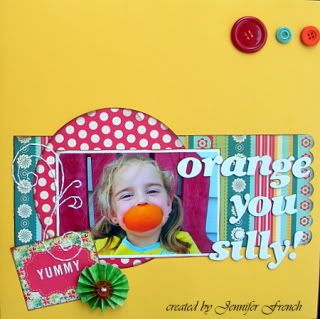 I am still waiting for New Moon to be returned to the library....there are 2 books that have been overdue for a week...c'mon people, there are some of us who want to read it! LOL!