Cosmo Cricket is having a design team call and I thought I would give it a go! You miss 100% of the shots you never make, right?! I saw that quote at school one day and thought it was so inspirational in trying to do things in life! Here are a couple of my favorite projects using Cosmo Cricket
I love how this layout turned out! First of all, the funny subject...Natalie insisted I take a picture of her with this orange in her mouth. I also love how bright and cheerful this layout is! The picture, mix of patterns and the fan flower just make me happy when I see this layout.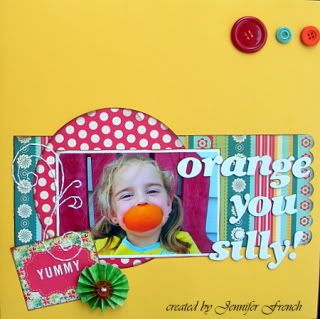 Here is a close up of the fan flower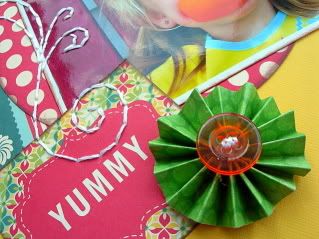 I also like how this layout turned out....the clean lines really put the focus on my favorite flip flops
This layout is another simple one which I added some bling and cutout flowers from the Early bird line. I like how I captured my daughter moving!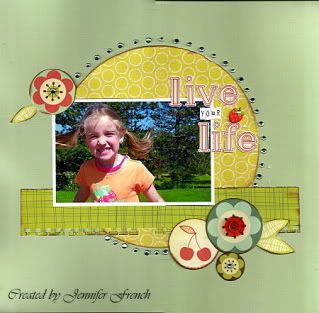 Here are just a couple layouts and projects that are just faves....not Cosmo Cricket products but I like them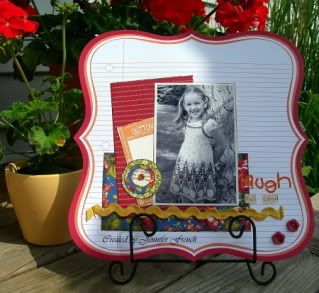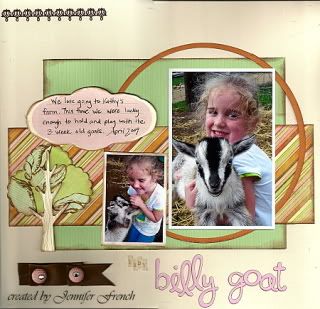 And I love this bird home decor
I like how this layout came together, too....I like the house and the tree with the clouds in the sky.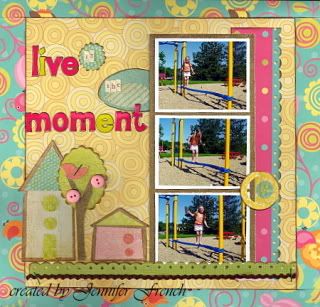 So, there ya have it! Good luck to all trying out!