Oh, this month's June kit from
Simply Obsessed
was just gorgeous! It's packed with yummy Jenni Bowlin "Farmer's Wife" and Graphic 45. What a perfect combination!! Here are some layouts I created with the kit
The Jenni Bowlin Farmer's Wife papers and embellishments worked perfectly with my cow pictures from the fair.
"Mooments"
This layout is titled "Finally 5" Natalie couldn't wait to turn 5!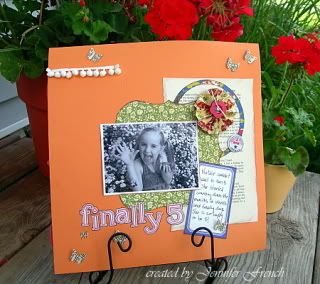 Here is a close up of the butterflies
and a close up of the fan flower
Finally, I think this is my new favorite layout.
"Laugh out Loud"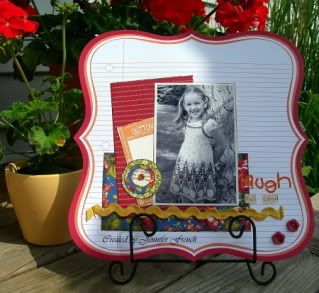 a close up of the flower